Okay, so Lillian and her little brother, Thomas, had some sort of stomach virus over the weekend and Lillian just had to write something about it. So, here's her Newsflash: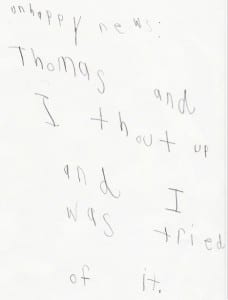 Well, she doesn't know this; but Mom was getting pretty darn "tried" of it, too! Boy, I'm glad we are done with that!
Remember Being a Kid?