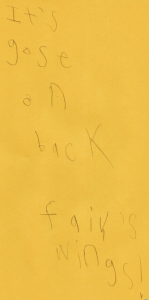 (Click on image to enlarge)
"Your turn. What did you wish for?", Lillian asked me. This was just after she told me what she had wished for on the new dream catcher that her Pappaw Frank just bought her in Lake Tahoe. I was getting Lillian to bed and she stopped me and said we had to make wishes to the dream catcher before she went to bed. So, we did. Then she wanted each of us to share what we had wished.
She turned her back to me, pointed to her back and said "I wished for fairy wings". I don't know about any of you; but, that just melted my heart. Oh, and what did Mom wish for? Happiness . . . Simply Happiness.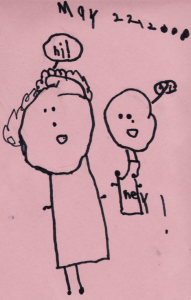 (©Art by Lillian – All Rights Reserved)